This is an example of a well-known, global company with a respected brand in the coating and finishing industry who asked our agency to be responsible for the introduction of their new OptiFlex® Pro in North America. Our product launch campaign needed to generate interest in this new line, as well as prompt customers to schedule onsite test demonstrations. Our strategy included print and digital advertising, PR and targeted email blasts, which then lead to a unique webpage and phone number for booking the demos. All integrated under a "Bring It" theme we created for this effort, with a more edgy personality than Gema was known for in their marketing, we generated over 1,700 site sessions with a trackable result of 60% coming to the OptiFlex® Pro webpage via our digital campaigns and over 250 visitors inquired to book an onsite demo. We then continued the campaign through pre-show marketing and a new booth presence for FABTECH.
The results we produced from our initial program prompted Gema North America to entrust us with the product launch responsibilities for marketing their MagicControl data management technology, All-in-One powder control and management systems, and programmable Dynamic Contouring reciprocators, as well as developing new aftermarket parts literature and internal branding signage.
Strategic Market Planning

Online, Digital & Print Advertising

Tradeshow Graphics & Support
fortytwoeightynine

is ready to help!

If you need help, take the next step and contact us today and let's talk about your needs.


"The review would go here – now sure if you have or can get some but I think that would be some great content to add in this spot"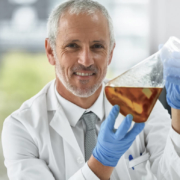 First Last
Title and or Date